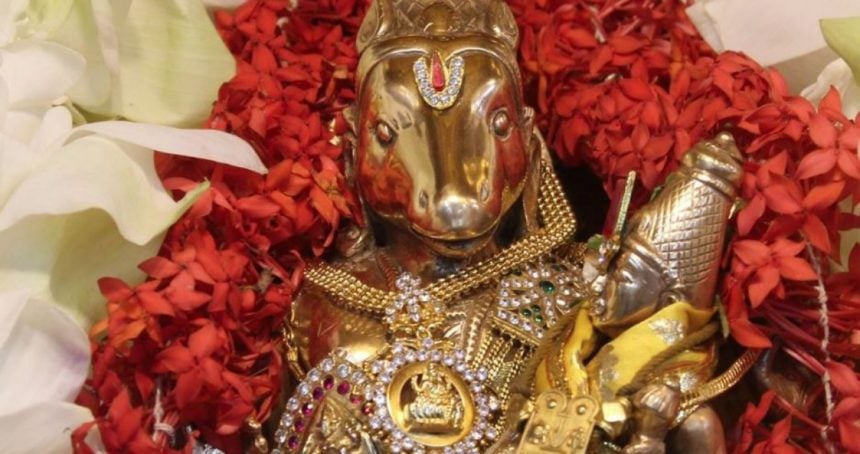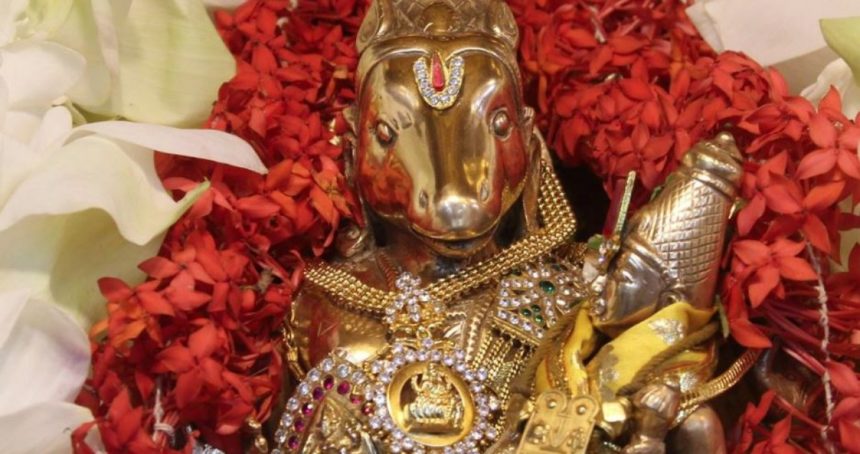 Na HayagrivAth Param Asthi MangaLam
Na HayagrivAth Param Asthi Paavanam
Na HayagrivAth Param Asthi Dhaivatham
Na Hayagrivam Pranipathya Seedhathi!
There is no auspiciousness greater than Hayagrivan. Nothing is more sacred than Sri Hayagrivan to destroy our accumulated sins. No other God is superior to Hayagrivan. No one grieves after performing Śaraṇagati at the sacred feet of Hayagrivan.

https://pragyata.com/hayagriva-the-horse-faced-god-who-carries-our-civilization/
ज्ञानानन्दमयं देवं निर्मल स्फटिकाकृतिम् आधारं सर्व विद्द्यानां हयग्रीवं उपास्महे
jñānānandamayaṃ devaṃ nirmalasphaṭikākṛtiṃ
ādhāraṃ sarvavidyānāṃ hayagrīvaṃ upāsmahe
In Hinduism, Lord Hayagriva is an avatar of Lord Vishnu. He is worshipped as the god of knowledge and wisdom, with a human body and a horse's head, brilliant white in color, with white garments and seated on a white lotus. Symbolically, the story represents the triumph of pure knowledge, guided by the hand of Divinity, over the demonic forces of passion and darkness.
Origins about the worship of Hayagriva have been researched, some of the early evidences dates back to 2,000 BCE, when people worshipped the horse for its speed, strength, intelligence. Hayagriva is one of the prominent deities in Vaikhanasas, Sri Vaishnavism and Madhwa Brahmins traditions. His blessings are sought when beginning study of both sacred and secular subjects. Special worship is conducted on the day of the full moon in August (Śravaṇa-Paurṇamī) (his avatāra-dina) and on Mahanavami, the ninth day of the Navaratri festival. He is also hailed as " Hayaśirṣa " which means haya=Horse, śirṣa=Head.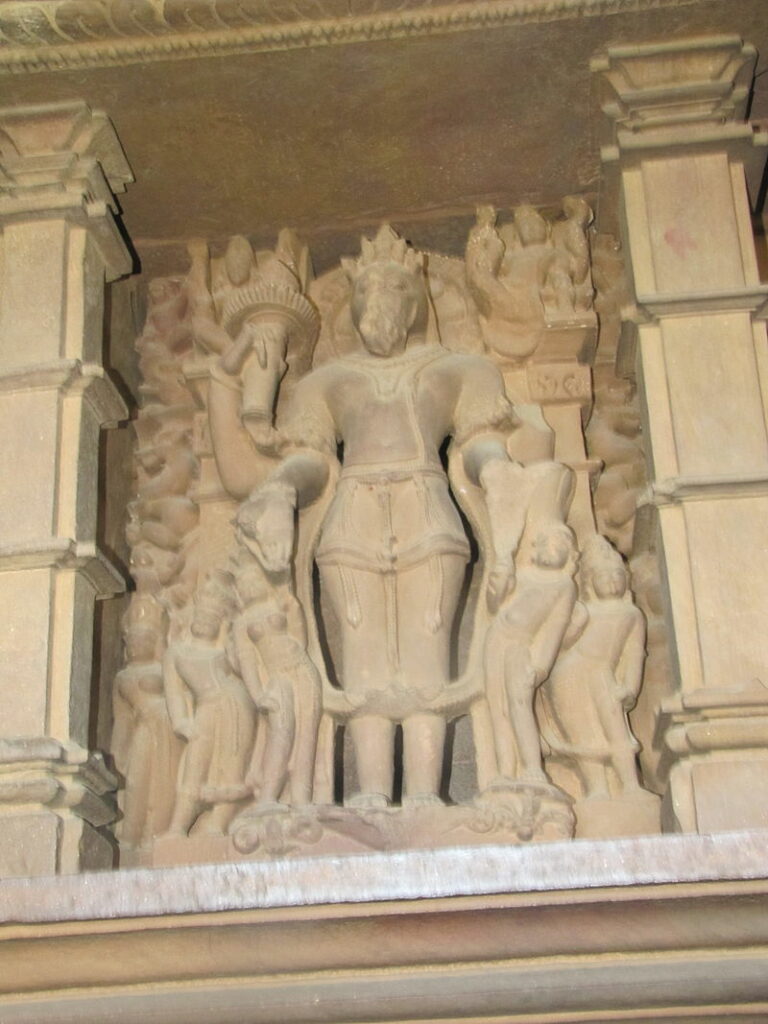 dhyāna-śloka (meditative verse) by Sri Vedanta Desikan on Hayagrīva typifies this deity's depiction in Hindu iconography:
He has four hands, with one in the mode of bestowing knowledge; another holds books of wisdom, and the other two hold the Conch and Discus. His beauty, like fresh cut crystal, is an auspicious brilliance that never decays. May this Lord of speech who showers such cooling rays of grace on me be forever manifest in my heart!

In the Mahavairocana-sutra [Sūtra of the Great Sun] translated and copied in 1796 by I-hsing it says:

"Beneath the buddhas is Hayagriva. His body is the color of the sun at dawn. He wears flaming effulgence and skulls as a garland. His nails are long and sharp; his face shows a pair of bare tiger's fangs. His hair is that of a burning lion's mane.He is awesomely powerful and fierce! This is the fierce Vidyaraja of the Lotus section. He is just like a horse-jewel of a Cakravartin that wanders the four continents, nowhere and never does he rest, having all the great and terrible force of all the buddhas'. This is his nature, and therefore he possesses this terrible and all-mighty light. Amidst the greatest obstacles of death and evil he is without the slightest care for his own welfare, his conspicuous and uncommon gallantry, intrepidity, and wrath is legendary among the gods, and therefore he easily and quickly vanquishes all who oppose him! Many others submit to him at first sight! This is because though he is fierce and terrible; his heart is full of compassion (unbiased, dispassionate understanding)."

— Hayagrīva Stotram, v.32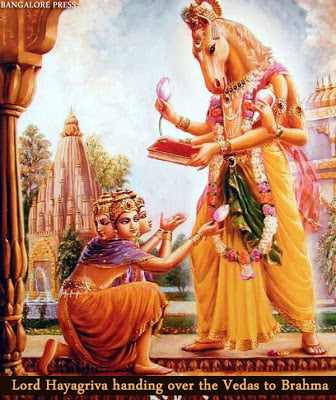 Heyagriva has been transformed in Buddhism into a Heruka, or wrathful deity, a fierce "hero" who can dispell obstacles that arise on the path of Earth to Heaven.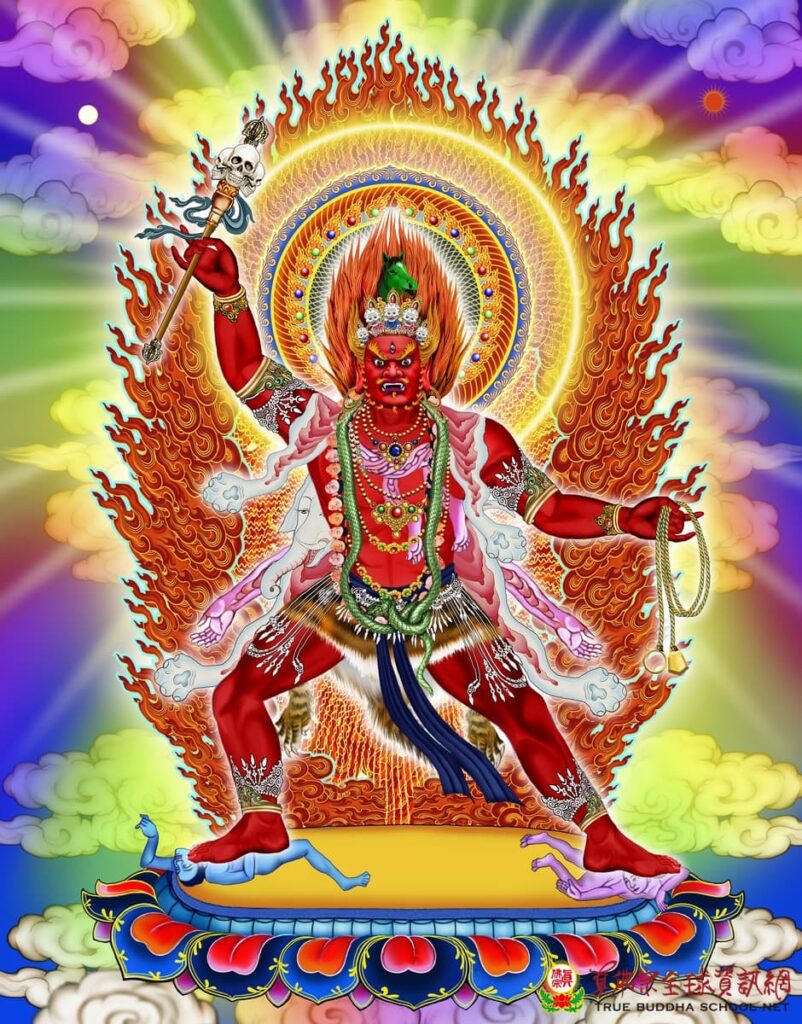 The horse head is seen protruding from the head of Hayagriva in this one of many Buddhist traditional depictions of this important Asian deity. source: https://en.tbsn.org/master/detail/46/Hayagriva.html